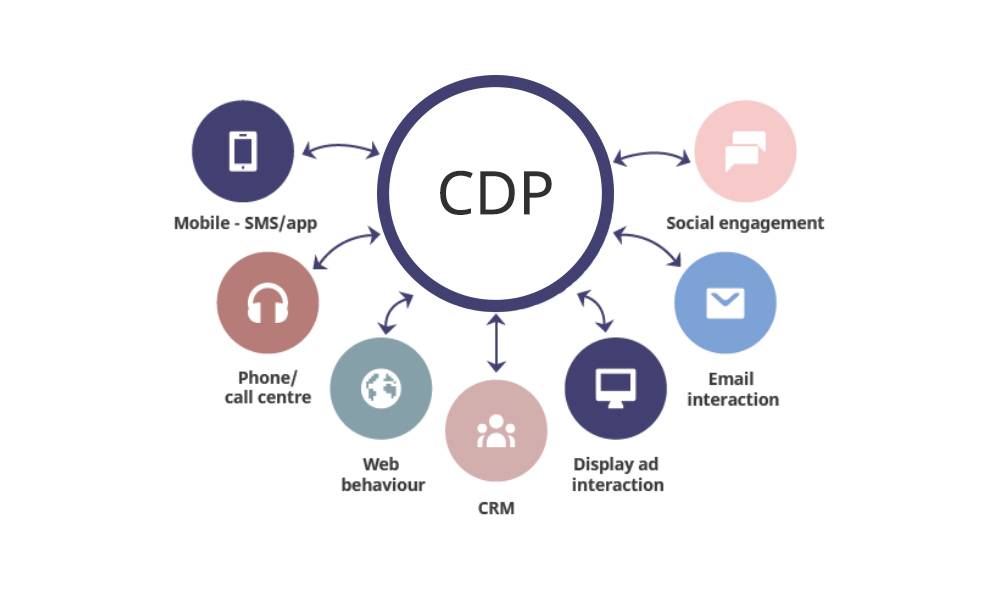 How a CDP can assist your bank's marketing team
Customer data platforms allow marketers authority over the gathering, segmenting, and orchestration of customer data with out-of-the-box connectors that seldom ever need the assistance of IT or developers. Let's find out with SmartOSC how essential CDP marketing is to business.
What Is a Customer Data Platform?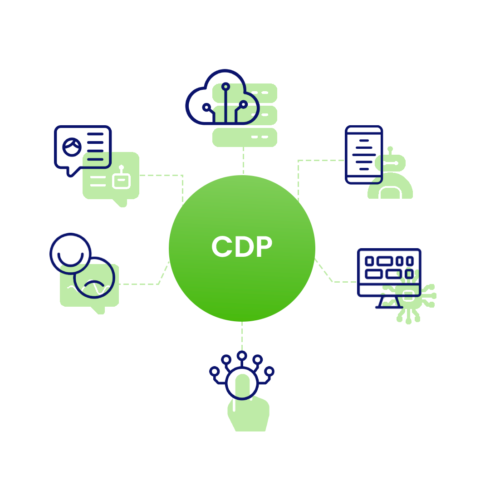 Existing businesses with a variety of expertise, including tag management, analytics, and data management, have seen the opportunity and transformed themselves into CDPs as the demand for CDP marketing has increased. While some well-known firms have responded to market pressure and built a CDP capability, others have started up with the CDP category in mind from the beginning.
A CDP is not a marketing automation platform, CRM, or DMP. A CDP provides an integrated, permanent customer database that offers data transparency and granularity at a known, personal level. By combining data under a singular, individual identification, a CDP can identify clients from numerous data sources.
How a CDP may help the marketing team of your bank
Customer data management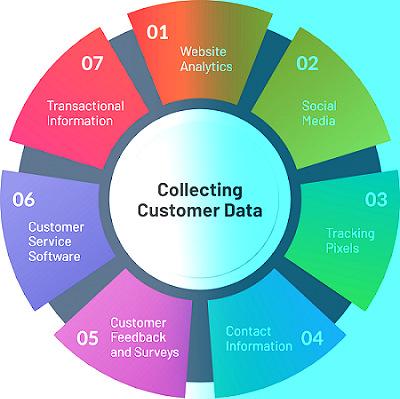 One essential feature of the CDP customer data management platform is the collection and maintenance of real-time data. However, from there, CDP marketing differs in its capacity to manage the following:
Data ingestion capabilities: CDPs use a variety of mechanisms, such mobile SDKs, APIs, Webhooks, or built-in interfaces to other platforms, to ingest the data that is used to create the unified customer profile.
Identity resolution: The platform "stitches" together client data points from different channels, matching them to build a single customer profile.
Online and offline data: To combine actions into a single profile, the CDP marketing platform uses identity resolution or an identity graph.
Data standardization and cleaning are made possible by the platform for users' customer records.
Structured vs. unstructured data: According to IDG, up to 80% of all data could be unstructured by 2025
Analytics
In order to help marketing end-users define and develop customer groups, track customers across channels, and gain insights into customer interest and intent from customer behavior and trends, CDP marketing offers analytics tools that can handle some or all of the following.
Predictive models, revenue attribution, and path mapping are just a few examples of the capabilities offered. Many of these skills, to varying degrees, may make use of machine learning or artificial intelligence to uncover insights about audiences and proactively propose the best course of action for advancing a prospect along their buy path.
Orchestration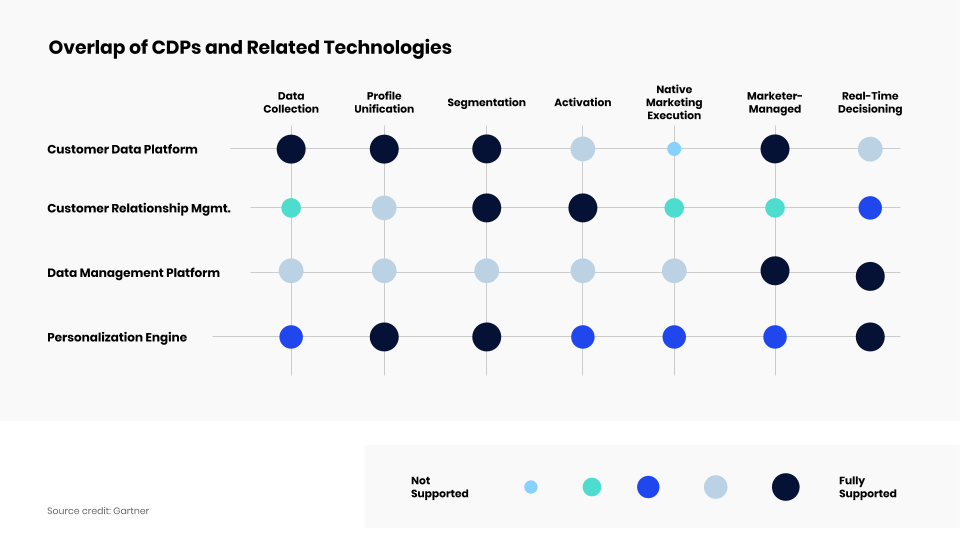 A select few CDP marketing offer customer journey orchestration and campaign management features that enable tailored messaging, dynamic web and email content recommendations, and campaigns that launch targeted advertisements across various channels.
In order to execute campaigns, the customer data platform frequently automates the distribution of customer segments produced by marketers to external martech systems like marketing automation platforms, email service providers (ESPs), or online content management systems on a user-defined timetable.
Data regulation compliance
The assistance that CDP marketing offers for compliance with the various worldwide and vertical market rules that protect consumer data privacy varies greatly. While some rely on external systems, others incorporate compliance measures into their platforms. 
The GDPR, which was introduced by the EU in May 2018, has an impact on all American marketers and businesses that handle EU data or provide services to EU clients. Brands must also abide by Canada's CASL (Canada Anti-Spam Legislation) when emailing Canadian consumers.
Third-party systems integration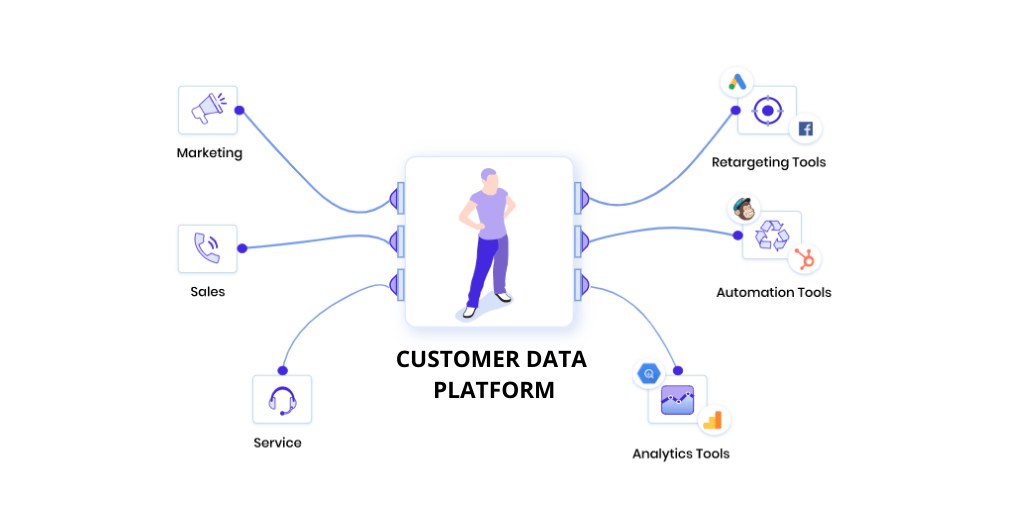 By offering native (or out-of-the-box) connectors for numerous martech systems, including as CRMs, DMPs, marketing automation platforms, DSPs, and campaign analytics and testing tools, CDPs simplify the integration of customer data.
By collecting information from software used across the enterprise, CDP marketing allows marketers to develop a single perspective of the customer. In addition to providing this consolidation and standardization, the data profiles are made freely available to other systems that deliver campaigns, webpages, and other interactions by CDPs.
With years of experience in the finance industry, SmartOSC is certain that it can fulfill a variety of needs with consumer fees. If you have any questions, do get in touch with us right away.