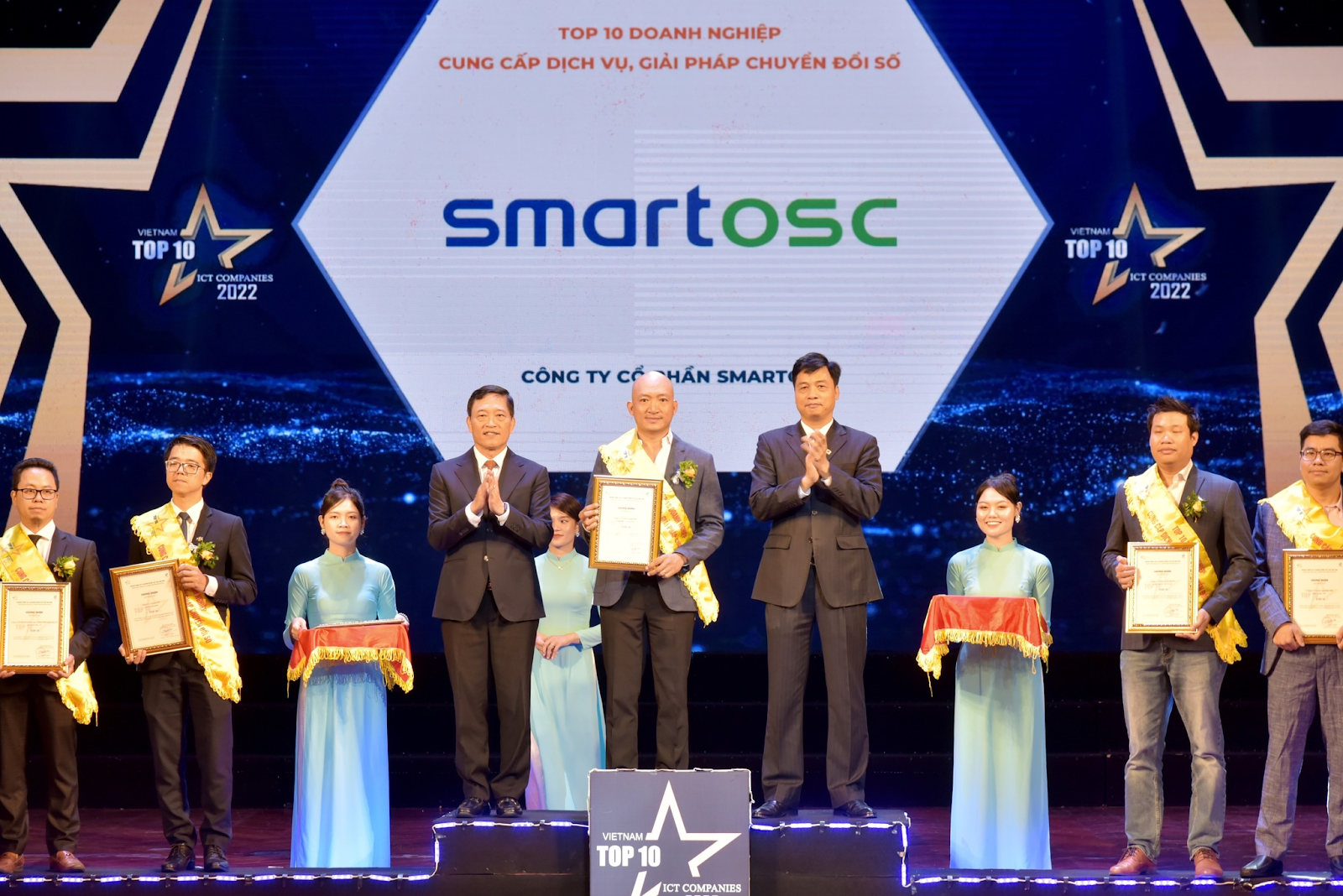 SmartOSC awarded 'Top 10 Digital Transformation Services & Solutions Company' in Vietnam
We are proud to announce that SmartOSC is Vietnam's Top 10 ICT Company in providing Digital Transformation Services & Solutions.
At the 2022 Top 10 ICT Awards ceremony taking place on September 10th, our Vice Chairman, CGO Le Mai Anh represented our nearly 1000 employees to receive the 5-star award.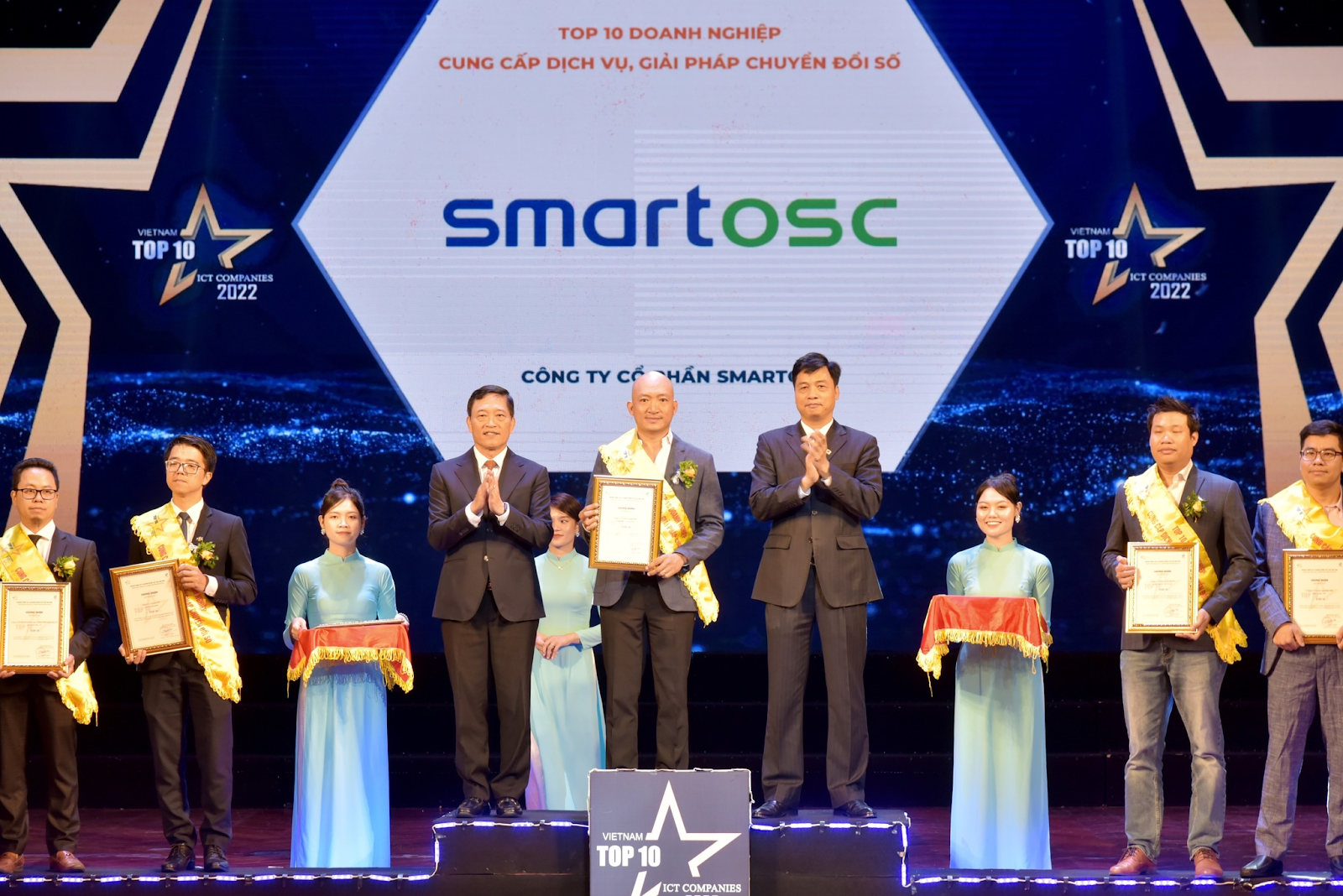 Standing out among the candidates who are leading digital transformation initiatives, we are recognized for our effective business development strategy, advanced technology implementation, and excellent client support. This has proven our efforts as the forerunner in digital transformation to create the most significant value for clients and society.
We would like to express our gratitude for the support from our clients and partners that helped us achieve this award.
About Vietnam Top 10 ICT Companies Awards
Since 2014, the "Vietnam Top 10 ICT Companies" has been held annually to recognize prestigious and leading technology enterprises in Vietnam. All the award winners alone generated nearly $7 billion, which equaled 51% of Vietnam Information & Communication Technology revenue in the year 2021, and 175.601 employees is the number of human resources working at these companies.
The Award is divided into 15 categories like Security, Startup, Digital content, etc. to recognize organizations pioneering in digital technologies. Furthermore, as the IT industry is the foundation for national digital transformation processes, the Top 10 ICT will encourage the growth of technology companies in Vietnam.
The awards nominees are evaluated based on 7 main criteria groups: Financial indicators; Human resources; Products, services, solutions, markets & customers; Technology, R&D, and management capacity; Leadership and corporate governance; Awards, titles, achievements in business and corporate social responsibility activities; and other field-specific criteria (security, technology, infrastructure, etc.).