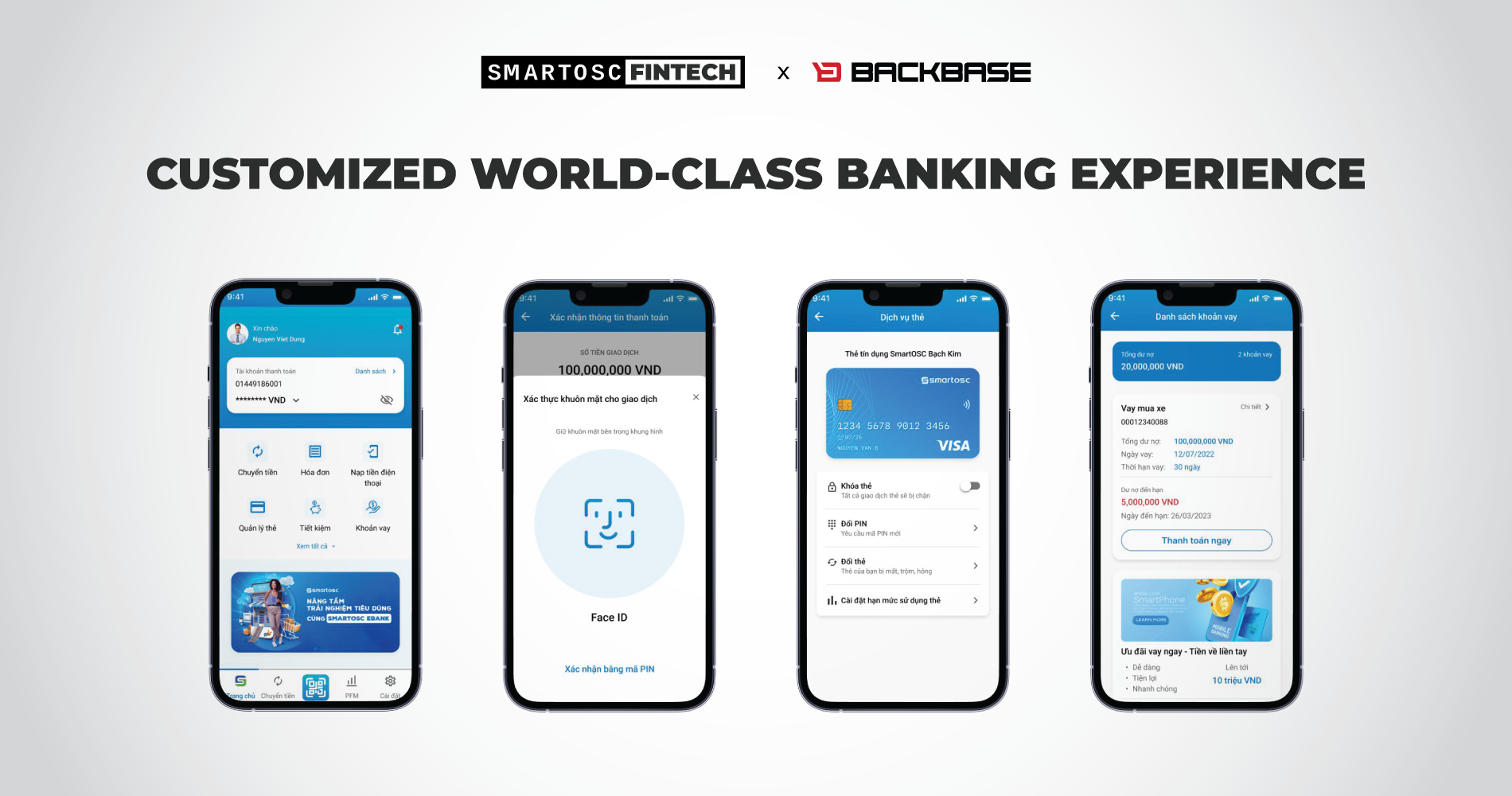 SMARTOSC LAUNCHES DIGITAL BANKING PRODUCT CUSTOMIZED FOR VIETNAMESE MARKET
WORLD-CLASS DIGITAL BANKING PRODUCT LOCALIZED FOR VIETNAM
SMARTOSC Fintech has launched its first digital banking product using the Backbase platform, localized and customized for the unique features of Vietnamese banking.  
In August 2022, SMARTOSC Fintech launched a digital banking product developed on the Backbase platform but specialized for the Vietnamese market. This collaboration will solve the two biggest challenges Vietnamese banks face in digital banking: time-to-market and cost efficiency.
As the backbone of hundreds of banks worldwide and part of the day-to-day banking experience of more than 50 million people, Backbase is well suited to the US and European banking markets. However, significant customization was needed for Backbase to be compatible with the Vietnamese market. SMARTOSC Fintech là ready-to-use product with complete localization and customization to fit the needs of both Vietnamese bank service providers and end-users.
As well as having the ability to manage the four core functions of banks in Vietnam (card management, account management, funds transfer, and bill payment), SMARTOSC Fintech's product includes advanced functions like digital onboarding, term deposit, loans, and PFM. We are the only vendor in Vietnam providing such unique digital banking services.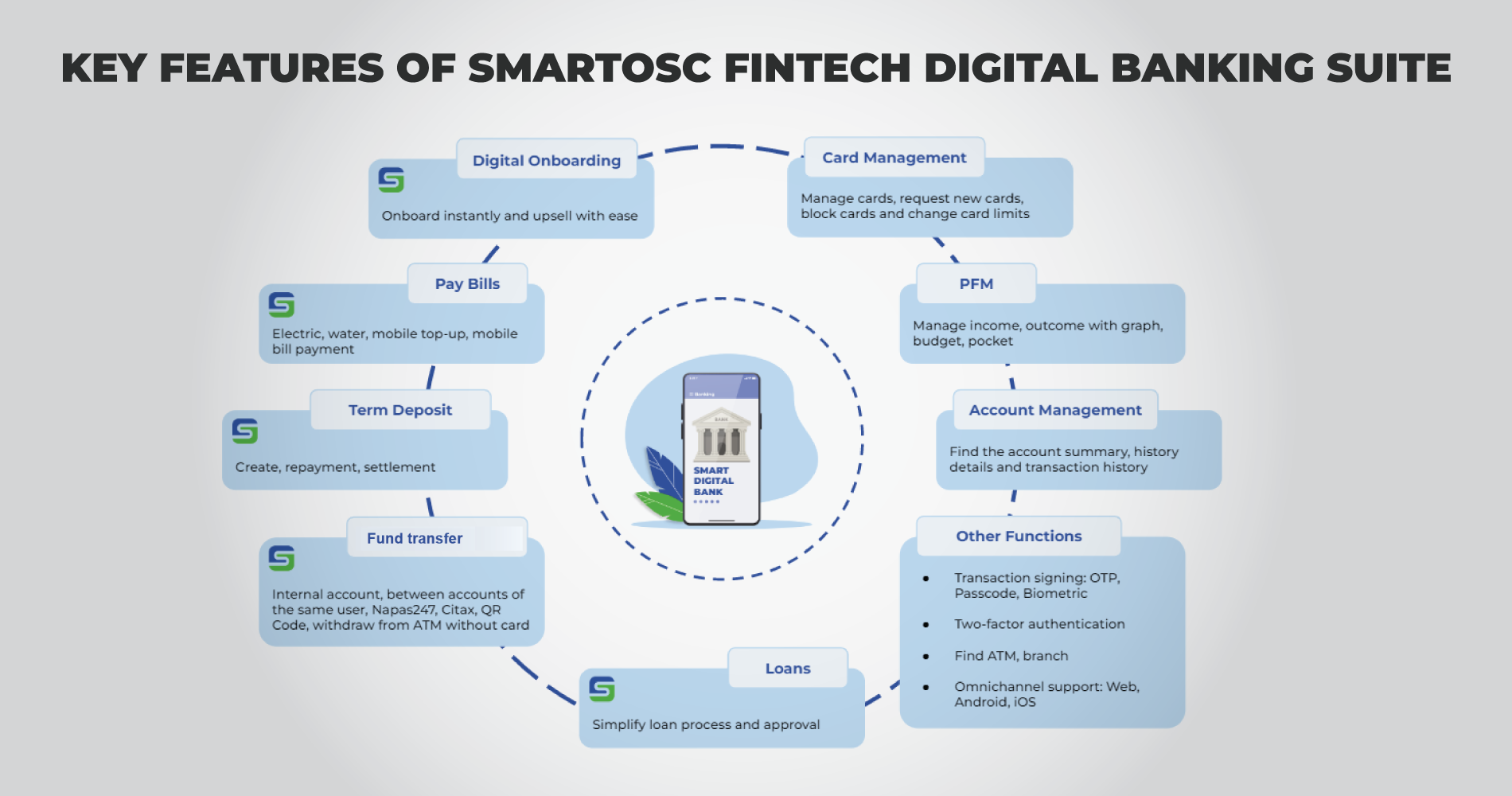 With 16 years of experience providing solutions to the likes of VPBank, Nam A Bank, SCG, Deloitte, Paypal, Smartbox, etc., SMARTOSC Fintech can cater to tailor-made requirements. This capability means banks can reduce operating costs, save implementation time and ensure security với bộ sản phẩm SMARTOSC Fintech suite. 
The proof is in the pudding, as recently, a leading commercial bank in Vietnam spent a year establishing its digital banking system. If the bank had used the product developed by SMARTOSC Fintech, it would have taken only six months.
Bạn đang muốn xây dựng localize your banking experience with an optimized implementation cost & time-to-market? Don't hesitate to register for a tại ĐÂY.