3 banks with successful digital transformation examples
As we move further into the digital era, ensuring that your bank is able to keep up with consumer demands is essential. Digital transformation has become a major priority for banks now more than ever. Certain banks have been quite successful in adapting their operations to better meet the needs of today's customers and stay ahead of the competition.
In this article, we'll explore three examples of banks that successfully embraced digital transformation and provide readers with insights into how they achieved it. Read on to learn more about these pioneering institutions and what lessons can be taken away from them!
1. TP Bank
In order to transform the bank's conventional goods, services, and core banking system, Tien Phong Commercial Joint Stock Bank (TPBank) of Vietnam has expedited its digital transformation and adopted a digital-first banking platform on the Backbase platform
TPBank was able to reduce the time needed to develop new products and accelerate time-to-market thanks to the addition of comprehensive digital banking back-end services because it only took the bank 10 months to successfully migrate over 3 million customers to the new platform. In order to quickly meet rising consumer demands, TPBank is embracing digital transformation.
The Asian Banker Vietnam Country Awards presented the bank with the "Best Digital Business," "Best Branch Innovation," and "Best Savings Account Product" awards in April 2020, recognizing the bank's effective digital transformation.
2. J.P. Morgan
Both the customer-facing and product-development components of digital banking are crucial. Within 6–12 weeks, the early-stage product team of J.P. Morgan, known as AreaX, must go from concept to working prototype. They are able to work so quickly because they prioritize creating the most fundamental version of the product first.
To determine whether it is worthwhile to spend more time and money, the team tests the viability of the basic product. "While accepting failure is a challenge, failing quickly and ascertaining what went wrong early is considerably more cost-effective than building the wrong product," the company claimed.
A larger team is tasked with developing and improving a product after the smaller team has determined it is feasible.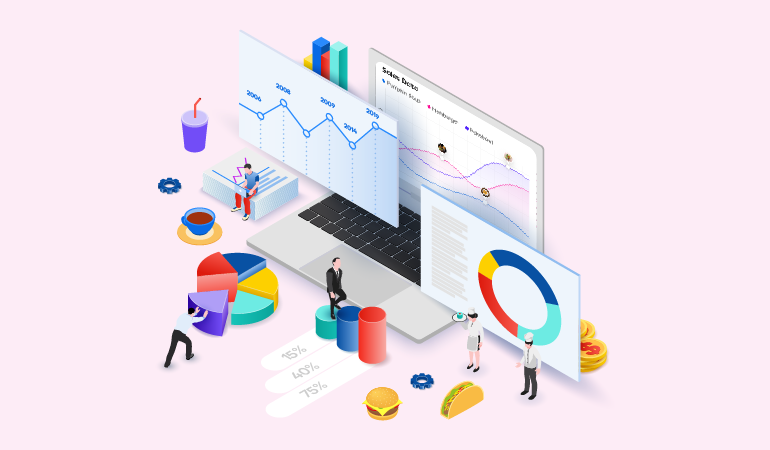 3. BMO
As part of its digital transformation, BMO Harris Bank installed a number of new technology and procedures in its branches. The goal of the business was to provide the convenience that individuals come to expect from online banking in an in-person setting.
75% of people, according to Adobe, still prefer in-person branches. BMO improved the efficiency of its physical facilities to better serve customers who don't use mobile technologies or want to complete some of their banking in person.
The bank started scanning and processing checks in real time. Customers can now access their money in hours rather than days, and the demand for paper deposit slips is decreased as a result. It also updated its system so that users no longer had to wait for the bank to mail them a debit card after opening an account.
Transactions moved along much more quickly because of these initiatives, which also resulted in fewer individuals visiting branch locations overall. Thousands of employee labor hours have been saved only by reducing the number of forms to handle.
Conclusion
In order to keep up with the competition and changing customer demands, banks must begin digital transformations. These three banks have done so successfully and provide excellent examples for other financial institutions to follow. SMARTOSC Fintech has extensive experience helping companies with their digital transformation strategies- if you need assistance, don't hesitate to get in touch. We would be happy to help your organization make a smooth transition into the future of banking.