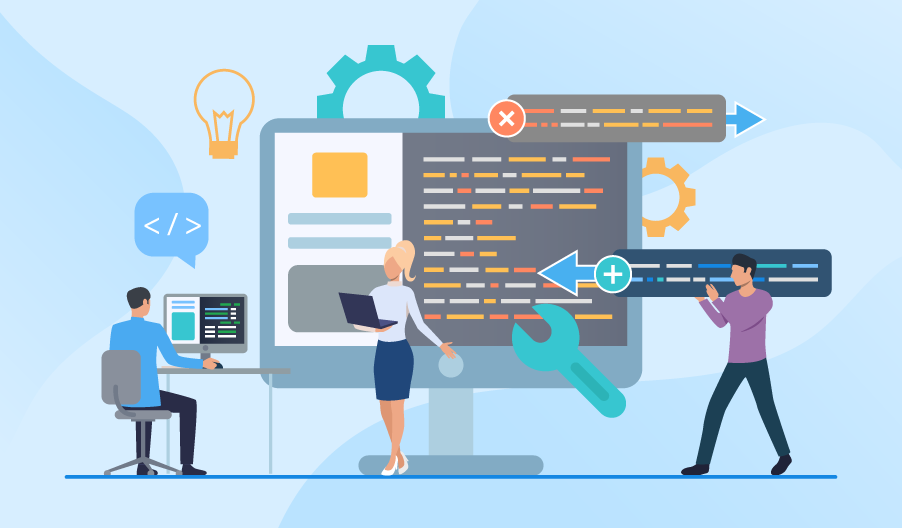 How to choose an enterprise integration software
Choosing the right enterprise integration tool for your company is a difficult task. There are numerous technologies and tools available. It is crucial to determine which features best suit your business regardless of whether or not you are working with multiple systems within the company or working with external partners.
To make the process simpler, we've put together this guide that will provide you with the key questions to ask yourself when choosing an enterprise integration system that is the best fit for the needs of your company. From scalability and compatibility to solutions for support, we'll cover all the key elements required for a successful implementation.
>> Browse our products: Product integration, Workflow Management, Integration Platform
Is the integration method secured?
Having an enterprise integration solution with a strong security infrastructure is crucial given the growing threat of cyberattacks. Statistics show that a ransomware-related attack could happen to a business every 11 seconds from 2021. By 2025 cybercrime will cost $10.5 trillion per year.
The integration platform needs to be secure in order to create an unbreakable data network. For the platform, features such as encryption of data, password security data access control session management, as well as information security standards are vital.
How easy is the integration for enterprise solution?
If a program is difficult to comprehend, it will not be of any use. The staff must be educated to operate complex platforms correctly. Instead, businesses can quickly and efficiently set up, organize, and deploy integration procedures using a simple-to-use platform.
Is the solution adaptable?
Every organization has a different IT architecture and different software solutions used. A lack of flexibility hinders an integration platform from effortlessly connecting all of the software programs.
An iPaaS's adaptability gives the business the agility and speed it needs to quickly and easily adapt its workflow to changing business conditions.
Related Posts:
How effectively handles data exceptions the solution?
The majority of platforms deal with data anomalies by automatically cleaning the data, although this procedure cannot always be completed without errors. The integration platform should have a reliable method for keeping track of all transactions, recording any unusual data inputs to a database and subsequently automatically retrying them, or notifying the IT Systems department for manual purification of data .
Does the solution work with different formats of data?
The main purposes of an iPaaS are automation and integration. In order to send data in a reliable manner and without error, the iPaaS must be able to homogenize data that is already in the system. To ensure uniformity of data across the system it is essential that the iPaaS must be compatible with the major formats for data in addition to the capability to permit compliance with data formats that are proprietary in the business data ecosystem.
In conclusion,
Companies who want to remain in the game require integration with enterprise. A good solution can save you time and money while increasing effectiveness.
When looking at an enterprise integration software, be sure to ask about support for different formats of files, the capability to connect with various software programs, ease of use, scaling and price. You can then make an informed choice about the best solution for your business once you've gathered all the data.
Source: https://kincloud.io/what-is-the-best-way-to-select-an-enterprise-integration-software/